After having digitized more than 10,000 beauty salon in France, Kiute has joined the world leader in the sector, Booksy.
Booksy is the leading global software platform for digitizing the beauty and wellness industry around the world. Booksy has been named among the Inc. 5000 Fastest-Growing Private Companies in America list, Forbes Best Startup Employers list and has been recognized by Comparably as a top employer of Diversity for two years in a row. 
Kiute and Booksy have worked tirelessly to develop solutions with the mission of meeting the needs of managers of establishments in the beauty sector.

It is this common vision, the expertise of the teams and the strength of the Booksy product that highlight this enormous potential to come together with a common objective: to digitize the beauty sector.
The world's 1st beauty platform for finding, planning and managing appointments, Booksy is headquartered in the United States (San Francisco) and has more than 1,000 employees in offices in 8 countries (including 200 people dedicated to product development) .

Our purpose
We help you be you, only better.
Our mission
To connect service providers to their ideal customers and give them the tools they need to thrive.
Our vision
To be the number one platform for connecting service providers to their customers, consumers to services they love, and people the tools they need – around the globe.
38%
appointements booked after hours
more bookings per customer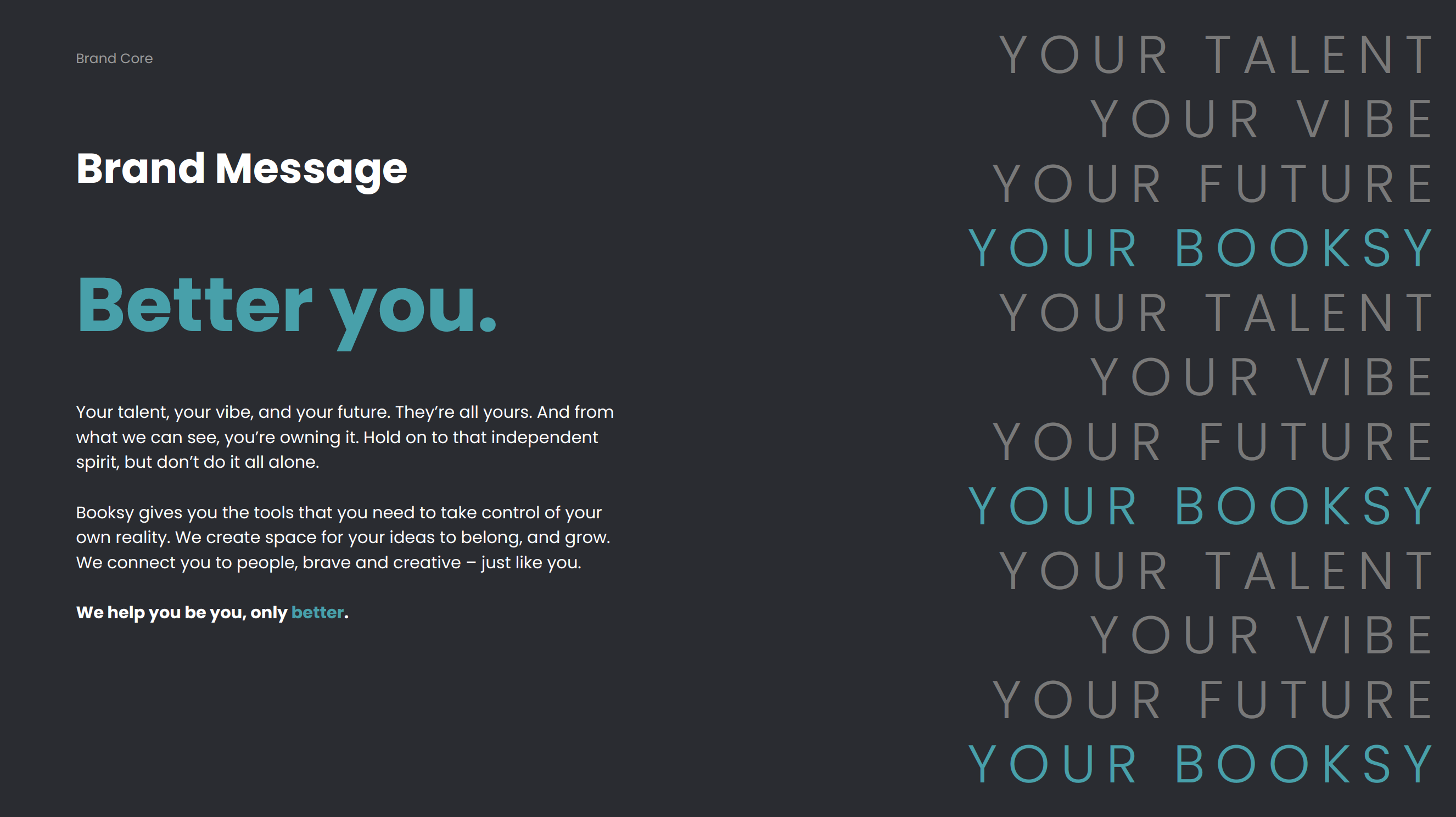 We celebrate independance

 
Booksy is powered by independent thinkers. We're inspired by your unique perspective, your brave ideas, and that vibe your putting off. Keep owning it. We'll clear the path so you always have space to be yourself.
We support your journey

 

The way you want to look, feel, work, and live – that's for you to decide. However your journey plays out, Booksy has your back. Every feeling you decide to chase, every season you go through. We're here.
We believe in community

Booksy connects millions of customers and business owners around the globe. Join us to share your ideas, be inspired, and find encouragement. At the end of the day, we build more because we're together.